Hello there!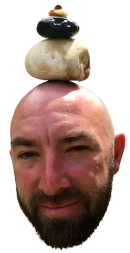 Maybe we've met. This is here to help friends, family, and other curious folks see some of what I'm about. Whoever you are, this is here for you.
I look like this as of July 2021. I continue to search for a well-balanced existence.
Work
I am a software developer by trade. I started a long time ago and I've worked for many different organizations. I'm currently freelancing under my South Yuba Software banner. I specialize in rescuing troubled projects, systems administration, and improving application and network security.
I have some projects on

and when I'm not busy, I sometimes play around on

. I also did a

thing a while back and they gave me a certificate.
I love my work but it makes for boring conversation. Let's move on!
Search and Rescue
I am the tracking team leader for an excellent search and rescue team in the western Sierra in California. I've been a SAR volunteer for a few years and responded to many incidents around the state in lots of different capacities. I love it! This is me on a river search: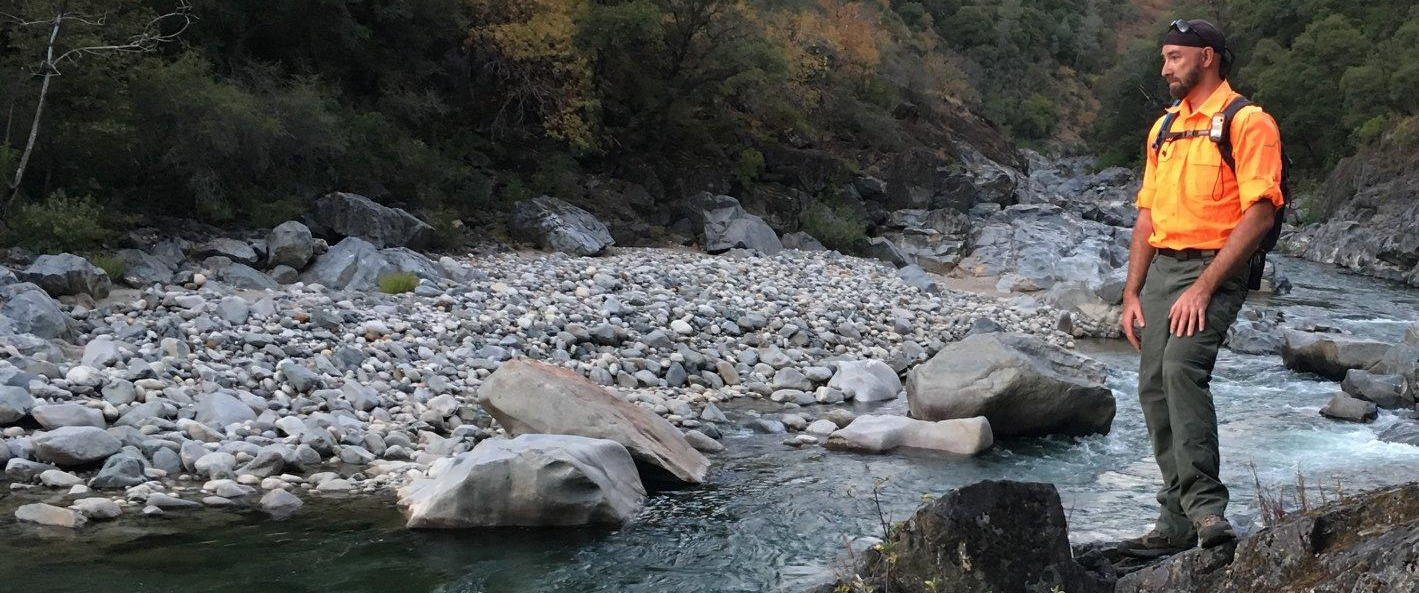 I'm trained in incident management by CalOES. I'm also a ground team leader, instructor, and evaluator for navigational skills, search tactics, and human sign (tracking).
Speaking of tracking...
Tracking!
Tracking in search and rescue is the detection, interpretation, and trailing of human sign. If you disappear into the wilderness, I just might be able to follow your tracks from your car to wherever you are — even the tracks you don't know you're leaving behind.
I started tracking as a casual hobby about 15 years ago. When I joined search and rescue I decided to specialize in it. I have since collected multiple certifications and begun teaching introductory classes. I still consider myself a student; it takes many hours of continuing practice to master the tracking skill.
I am finishing a book on the subject.
Other Outdoor Fun
Mountains and forests are my jam. I've been up Mount Rainier, I've been all over the Sierra, in the deserts, and through deep snow. I was a climbing instructor a long time ago and I still play around on rock sometimes. I'm more interested now in endurance hiking and my longest day so far was about 28 miles with some really healthy elevation change.
If I'm not hiking, camping, or backpacking, I might be on my mountain bike or snowshoeing in winter with my Kahtoola RNR-22 "running snowshoes".
Travel & Photography
I am blessed with a mild case of wanderlust. I've traveled through much of the western United States and I've dabbled with landscape and macro photography along the way. It encourages me to pay attention to the beauty and wonder around me and to be present wherever I am. Later, when I can't be on the road, the photos help me mentally revisit my favorites.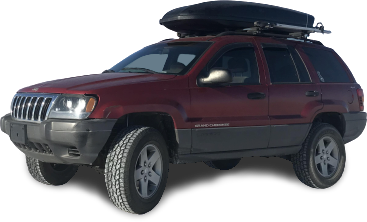 Clifford the Big Red Jeep gets me most places I want to go, sometimes into trouble, and occasionally out of it again. It's a red 2001 Jeep Grand Cherokee (WJ) with a bit of a lift, a heavy duty radiator, an assortment of electronics, and other extras.
So far my favorite drive was a blowing rain storm going from southern California to Arizona. The rain was coming down hard and sideways and there were herds of large tumbleweeds rolling across the highway. The other drivers were swerving all over the road in hopeless attempts to avoid the debris, so that entire stretch of highway became vehicular pinball. There was also that sand storm in Nevada and a truly hair-raising snow storm over Donner Summit. I think the only weather I haven't experienced is a tornado. ...Yet.
Trivia and Other Nonsense
I'd say I'm an egalitarian secular humanist: the welfare of people should be factored into all decisions, and all people should have equal rights and opportunities under law, regardless of their personal religious beliefs.
I write occasionally, mostly opinionated stuff on social topics. I'm still working on finding my voice and I'm a bit too busy at the moment to put as much effort into some topics as I would like.
Politically, I'm pretty far left by modern standards in the US. I avoid injecting politics into inappropriate situations but I will jump in if someone says something that begs for a response. I have friends of many different ideologies and we've remained friends even after some vigorous arguments.
Most of my political positions are the offspring of a marriage of science and philosophy. Philosophy provides the goals, and science provides the steps to reach those goals. My political positions change as I learn more about different subjects, but the overarching strategy is always the same: follow evidence-based approaches towards improving the health and happiness of all people.
I'm a bar trivia casual and have held my own at a couple of county-wide annual trivia contest fundraisers.
I play Go at the single digit kyu level. I have really struggled with the game and I'm happy to have gotten as far with it as I have.
Social Media Links
and Other Embarrassments
Facebook is distilled evil and I don't have an account there.
I do occasionally post things on my

. I know Facebook owns Instagram, but I get to share photos with a few folks while avoiding the rest of Facebook's wretched hive of scum and villainy.
I started using

before they even had comments and sort of never stopped. I try to spend most of my attention on /r/searchandrescue and /r/AnimalTracking. /r/AskHistorians is great too. Most of the rest of the site is a gladiatorial slapfight arena and I would never admit to doing that for fun. 😁
Finally, there's

. I've been an off-and-on-again participant there since before 2008. If you're a regular there, you'd probably recognize my username, and if you're a regular there, you probably also won't have much trouble figuring out what it is.